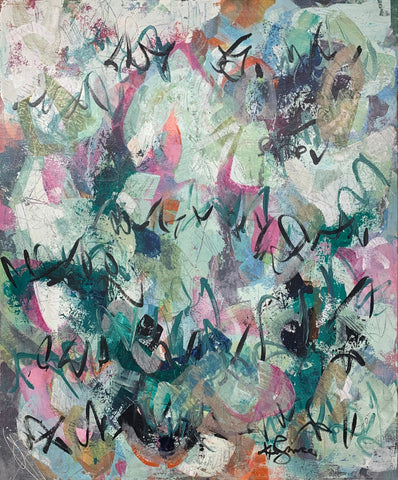 The Artist
Katharine Bruce, international visual artist creates thought provoking works of art that inspire and delight the curious observer and her dedicated followers alike.
Her work centres around her perception and interpretation of nature and of the soul. Impelling her is her zest for living life at a heightened level of physical, intellectual and spiritual intensity. A free spirit she works spontaneously allowing the energy she channels to move her forward in her creations.
Born in New York City and raised on the Canadian Prairie she currently maintains working studios at her summer home in Holmfield, MB, Canada and her winter home in San Miguel de Allende, GTO, Mexico.
Daughter of the late Canadian artist Robert Bruce she has been immersed in the world of art all of her life. She earned a Fine Arts Degree from the University of Manitoba in 1974 and immediately afterwards moved to Seattle WA, where she worked full time as a potter. In the mid 80's she continued her studies at the Boston Museum School of Fine Arts. She moved to Princeton, NJ in 1987, where she became immersed in the art of making paper by hand, teaching workshops, producing a 90 minute video on the subject, and participating in arts organizations while showing extensively in New Jersey, Pennsylvania and New York.
She moved back to Winnipeg in 1997, where she has had several solo shows over the years. She became an active member of SITE Gallery, as well as other arts groups in the city. Her works hang in the Winnipeg City Hall, the Manitoba Hydro Building, Province of Manitoba office buildings and internationally in corporate and private collections.
Over the years she has taught in the art mediums she loves, leading her to create her enthusiastically received KICK ASS Energy/Art workshops.
It is her joy of freedom and her affinity for nature that allow her to create works of art that reflect her perspective and challenge if not change the observer.